Chrome is experimenting with search in a side panel
For its Chrome browser, Google is testing a feature allowing you to display a web page and the latest results obtained with its search engine at the same time. The implementation goes through the integration of a side panel.
" You can thus display a page directly in the main window of your browser without having to navigate back and forth or lose your search results. "
The stated objective is to facilitate the comparison of search results and for the user to find more quickly what it is looking for in Chrome. The mechanics are not the same, but the idea is reminiscent of what Microsoft Edge offers with the search on Bing in a sidebar.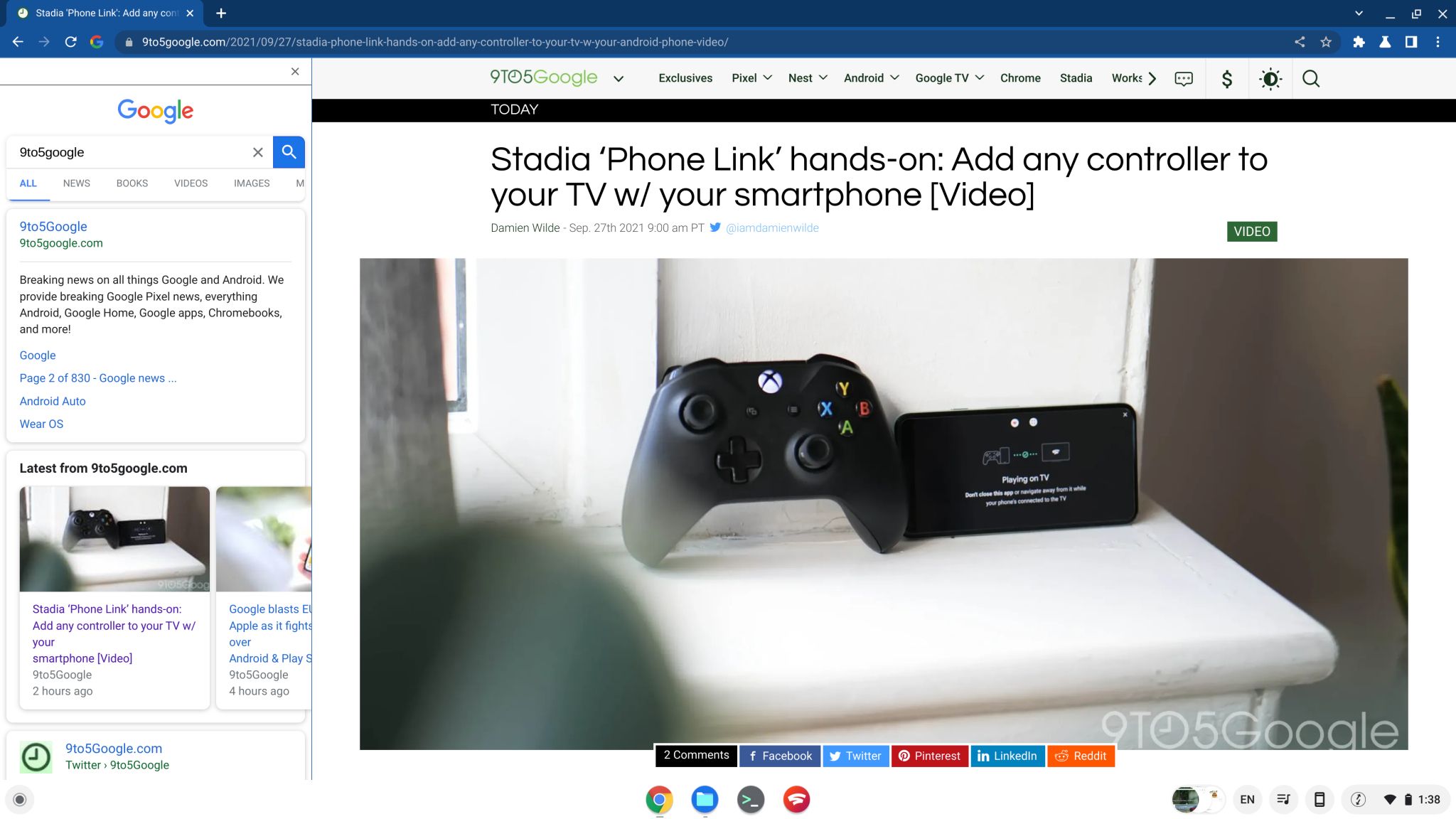 The experiment concerns Chrome OS Dev. Before its announcement by Google, 9to5Google (capture above) had been able to find the same experimental feature chrome: // flags / # side-search in Chrome Canary for Windows, macOS, Linux, and Chrome OS. It has since been withdrawn.
If the test is done first with Google Search, the side panel should not be confined to Google's search engine afterwards. It will be possible to support the search engine defined by default.