Acer ConceptD 7 SpatialLabs Edition: a laptop PC with stereoscopic 3D
The Acer brand unveils a ConceptD 7 SpatialLabs Edition laptop that benefits from eponymous technology to offer stereoscopic 3D without the need for the user to wear special glasses.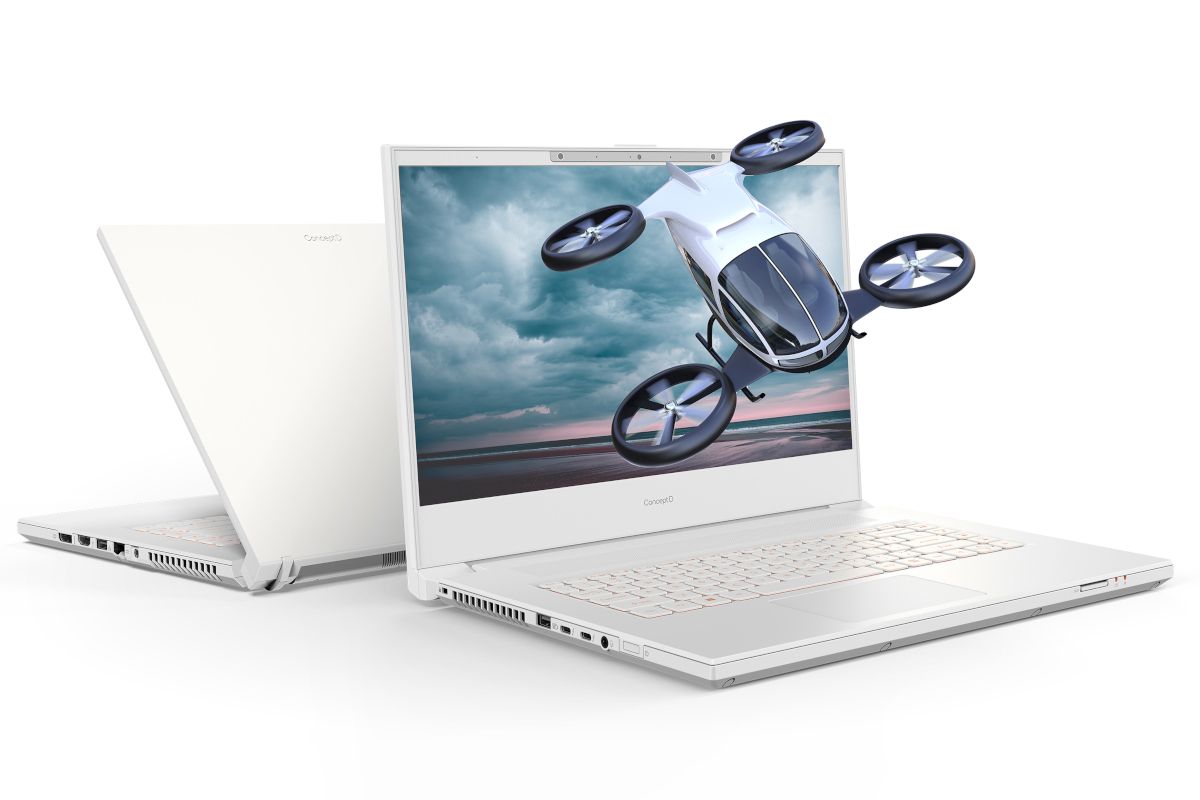 At the top of the screen, Acer explains that a stereo camera with two sensors follows the user's eyes to display stereoscopic 3D images. An optical lens on the screen refracts the two slightly different images towards each eye. Real-time rendering technologies allow the stereoscopic 3D image to be adjusted as the user moves.
Acer further emphasizes AI processing for the generation of stereoscopic images, with content Standard 2D transformed into stereoscopic 3D content. The lenticular screen is able to switch instantly between 2D and stereoscopic 3D modes.
The ConceptD 7 SpatialLabs Edition is equipped with an Intel Core i7 processor of 11 th generation, an Nvidia GeForce RTX graphics card 3080, 40 GB of RAM (DDR4) and up to 2 TB of NVMe PCIe SSD storage. 11, 6-inch UHD 4K display is Pantone certified, with a coverage of 74% of Adobe color gamut and a Delta E color accuracy index of less than 2.
Acer does not detail all the configurations yet, but highlights 4th generation AeroBlade 3D fans with Vortex Flow technology and a noise level of less than 40 dBA, two Thunderbolt 4 USB-C ports or even Wi-Fi 6 connectivity.
In Europe, the ConceptD 7 SpatialLabs Edition with Windows 11 Pro will be available from next December for a price that will start at 3 599 €.